Franchise Support
Our Elite professionals provide our new owners with ongoing support.  We will be by your side to support and guide you.  Our Elite team sets its new owners up for success!

Superior Marketing 
Our proven marketing techniques have made Elite Permits the most successful one stop shop for permitting, plan review and inspections.  We will provide you with these techniques to help foster your growth.

Support The Community
Elite is proud to say that we have been a great supporter of the causes that are important to us and our communities from recycling to charity.  Part of every Franchisee's royalty is contributed to the charity organization of their choice!

Unparalleled Training
As an Elite Permits Franchisee, you can take advantage of Tatiana Gust's extensive expertise as an engineer and a building official.  We provide extensive initial and ongoing training to ensure that you have the knowledge needed to run a successful business.  
FAMILY-FRIENDLY FRANCHISE
Unlike many businesses, our company operates on the same schedule as the county.  No night and weekend shifts means more free time for you and less scheduling hassles with your employees.
Sign up to be your own Boss. We are happy to help you in every way.
Be your own boss without the fear and concerns of starting your own business alone.  Run your own business with the added benefit of knowing that you have a supportive system standing behind you every step of the way. We provide two different levels of Franchise to suit your dreams. Please choose the one you are interested in.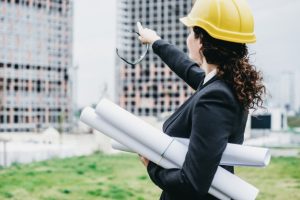 What we would like to say
"I have had the pleasure to work at Elite for over two years now. The company is absolutely people centric with its prime focus always on its human capital. Together we work as a team to make Elite a great company with strong core values. I have been fortunate to have been surrounded by great individuals, all of whom really care about their jobs and are generous in sharing knowledge for the purpose of making the team better and more efficient. Tatiana Gust, who is the founder and owner is extremely driven and passionate about making Elite the best place to work and grow our careers."